Spain: Because of concealed homosexuality: Spaniard has to compensate ex-wife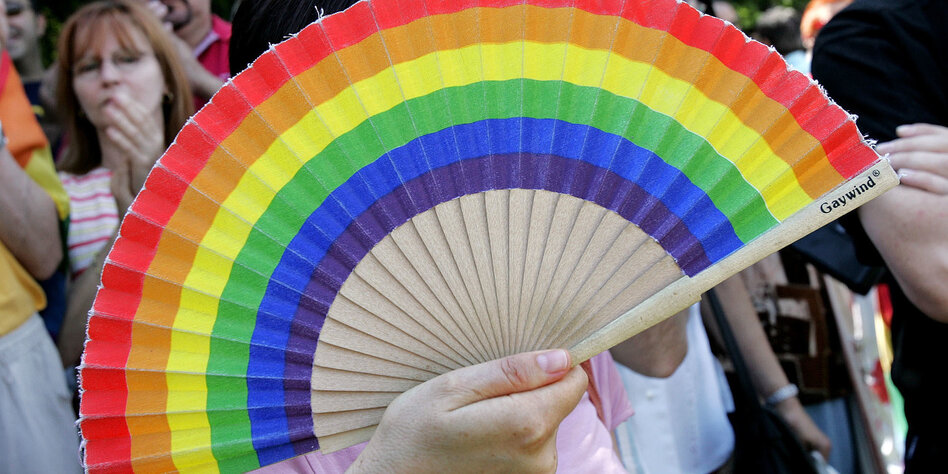 A judgment triggers outrage in Spain. A man has to pay 3,000 euros for not telling his ex about his homosexual relationships.
Spain's Minister for Gender Equality Mónica Oltra demands that the law be examined Photo: Bernat Armangue / ap
MADRID taz | Does a man have to tell his wife that he had homosexual relationships before marriage? A judge in the Spanish Mediterranean city of Valencia says: Yes. She sentenced the lawyer Javier Vilalta to 3,000 euros in compensation – 1,000 euros per year of marriage – to his ex-wife. She also annulled her marriage, which was divorced in 2011. The convicted person, who stated in the trial to be bisexual, wants to appeal against "the terrible verdict". He never cheated on his wife and he married her out of love. "My wife knows I was totally straight during the marriage," added Vilalta.
This is not enough for the judge. She sees "the deliberate concealment" of his past life by the convicted "fraud". According to a law from 1889, the marriage was therefore invalid, she declared, against the criteria of the defense lawyers and the prosecution. The marriage had been divorced by mutual consent in 2011. Both remained friends, said the convict. He even introduced a male partner to his ex in 2016.
In 2019 the woman finally went to court on the advice of her friends to have the marriage declared "null and void". In the lawsuit, the woman alleged, among other things, that she experienced "major social rejection" after the divorce.
The Spanish Association of Lesbians, Gays, Transgender and Bisexuals (FELGTB) speaks of a "reactionary judgment". The "moral trial" is a "worrying precedent". The judgment is directed against the basic constitutional rights. "The verdict is an indication to society that anyone who has a sex life outside the norm can come to court and be convicted," explains FELGTB spokeswoman Uge Sangil.
The Minister of Equality demands that the law be examined
"Nobody should be forced to speak up about their sexual orientation," complains the deputy head of government and minister for equality and inclusive politics of the Valencia region. Mónica Oltra, about the verdict. Oltra is demanding that the legislature review the 1889 law on which the judgment is based. After all, the concept of the "nullity" of a marriage comes from a time when divorce was impossible.
Cases such as Vilalta are almost non-existent in civil law. When marriages are declared "null", this is done in Spain before church institutions. It is about couples who are so strictly religious that they do not want to get a civil divorce, as this makes another church wedding impossible.
Read: https://pledgetimes.com/because-of-concealed-homosexuality-spaniard-has-to-compensate-ex-wife/